If you're into social media at any level, you've probably heard about crowdfunding, if not participated in it yourself. Programs like Kickstarter, Indiegogo and others are the method of choice for start-up businesses, humanitarian enterprises and artists otherwise penniless to raise capital.
It works much like a public radio pledge drive, only instead of supporting an organization for a year, donors are enabling the completion of a specific project. Supporters pony up donations at designated levels — usually starting at $10 and climbing to upwards of $1,000 — and, in return, they receive proportionate premiums. An artist recording an album, for example, might offer a free song download to someone who pledges $5, but a private concert to someone who donated $500.
The crowdfunding phenomenon, as harnessed by individuals, is itself a fairly recent one. Even more recent is the use of the crowdfunding model to support endeavors of an even more personal nature than a work of art or a humanitarian effort.
Red Balloons for Ryan is one such endeavor.
An Unexpected Tragedy
Last May, on a Friday evening, a 3-year-old boy named Ryan Saldana was playing at his cousins' house in Rancho Cucamonga, Calif. They ate tacos and started a game of Frisbee. When the Frisbee sailed out past the front yard, Ryan — a child with fiery red hair and a fearless disposition — ran out after it into the street. In less than a few seconds, a white Dodge Ram pickup truck appeared. Ryan was hit and dragged several feet before the driver realized what happened and stopped. Paramedics pronounced him dead at the scene.

In the midst of the shock and grief from this out-of-nowhere tragedy, a social media campaign was launched by a friend of Ryan's family to raise support for the child's funeral.

It started with a friend of Ryan's mother, Jacqui, writing on her popular blog about the conversation she'd had with Jacqui after the tragedy. It was, she wrote, "a story that needed to be told because she needs, they need, our support. They need us to rally. They need us to pray, to share, to love, to remember … Ryan.'"
Collected Memories Draw Support
In response to the blog's request for others to post pictures of Ryan on their social media accounts, a theme emerged. A great majority of the photos featured Ryan holding one of his favorite toys — a red balloon.
This theme gave rise to a hashtag that collected the sentiments and support for Ryan's family into an easy-to-find stream… #redballoonsforryan.
And this, in turn, touched a nerve in the collective consciousness that carried the story far beyond the family's immediate circle. A fellow blogger in Sarasota, Fl. started a crowdfunding campaign on the site GoFundMe.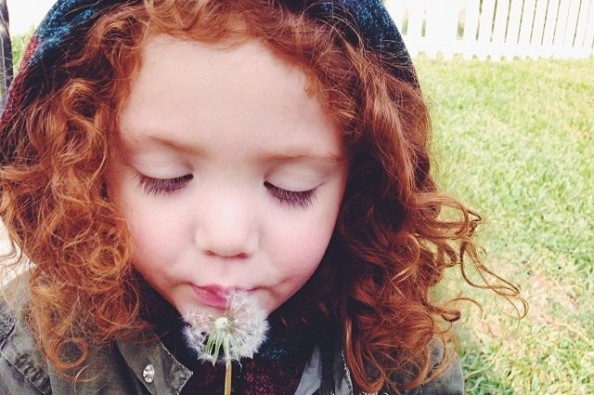 "I can't imagine the pain of loosing [sic] a child," she wrote, "and i'm sure any amount of money won't cause that pain to go away. your donation of any amount will help alleviate Ryan's family of some of the funeral costs and loss of income during their time of grief."

The instigator of this campaign, Kelly Frances Garrett, proposed that they raise $25,000. But within a month, more than twice that amount had been raised. Along with the money, hundreds of digital messages have been sent to support the Saldana family, many from others who have lost children through similar tragedies and offered words of comfort and solidarity to the grieving family.
The Power of Connection
With all the superficiality social media is known for, this is a profoundly touching…and human…use of the medium, allowing others to connect to a hurting family and offer their own experiences, their compassion, and their financial resources to help fellow human beings.
It ensures that children like Ryan and others who have been victims of similar tragedies will not be forgotten. In the words of Alissa Circle, who wrote the initial blog post that started it all:
"We can use our voices for good."
Need Help?
If you or a loved one have been the victim of a car accident or reckless driving, get the legal help you need to see you through this difficult time. Call The Oshman Firm at (800) 400-8182 or fill out the contact form on the right side of this page. We can help you learn what your rights are and fight to make sure you receive justice.
Photo credit: GoFundMe and Daily Mail